During drill tests, it has been proved that maximum conventional door locks can disable the cylinders in two minutes. In the case of digital or smart locking system, drilling machine can break the hardened cylinders, but they cannot access the lock. So it can be assumed that digital door locks are hard to break and burglars cannot break such locks with their drilling machine. Apart from that, conventional door locks are designed with single cylinder with key access and people can easily unlock such door locks with a duplicate key. But, you cannot access the digital or smart lock with keys because there is no provision to enter the key. You can either use your Smartphone to unlock these door locks, or you need to enter the security PIN to unlock your door.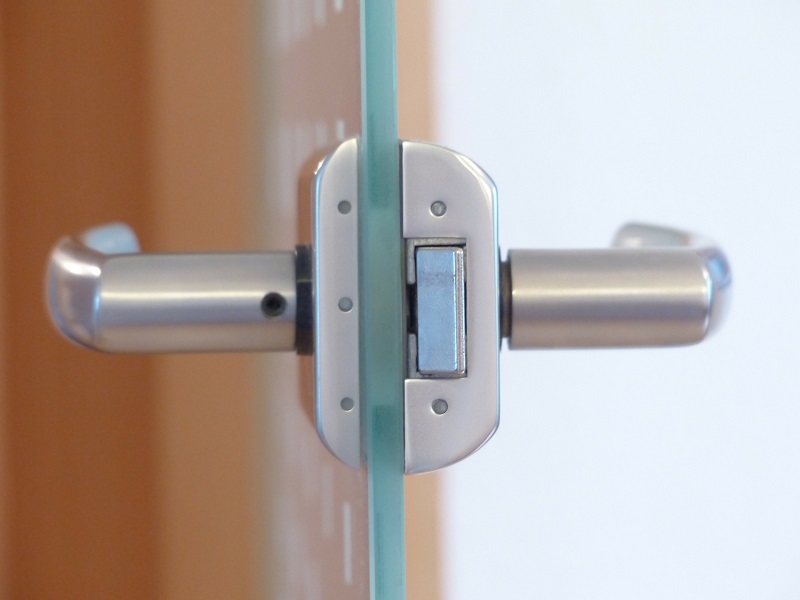 How would you improve your door locks?
You can find some door locks that come with a strike plate attached to the door jamb. But, they are designed with short screws and they are not installed on the door frames as well. So, you can easily break such screws to unlock the door.
In this case, you can replace the old strike plate and short screws with 3 inch screws and a box strike. You can find such attachments online and use them in your existing door locks to improve your security system.
But, smart locks come with such features and they are designed with double cylinders, strike box and durable screws. Plus, some of them are designed in a complicated programming language. So you can keep your property safe by installing these smart door locks in your residential and commercial property.
You can find some keypad operated smart locks in the market and they can provide more convenience to your family members. You can set different PIN for your each family member and they can access the door by entering their own PIN or security code. Apart from that, you can also generate temporary PIN or codes for your guests and share the PIN with your guests over the phone. They can unlock your door by putting their guest's PIN. Afterward, you can delete such PIN and access codes from your locking system when guest access is no longer needed. In this case, you do not need to call a locksmith to change your lock and you can change the PIN anytime as per your requirements.
Different types of door locks that you can buy from online
Conventional deadbolts: these door locks come with durable drill-proof models and you can find them in your nearest shop. These are designed with a single cylinder and you can rekey such deadbolts without hiring a locksmith. They are affordable and you can easily install them with your DIY tools.
Smart locks: these door locks come with various features such as remote control access with voice control, access logs and geofencing technology. But, to use such smart door locks, you need to add them with your Wi-Fi connectivity and you need to pay extra cost for your Wi-Fi connection. Signals from Wi-Fi router connect your devices like, Smartphone and remote control system with the smart locks, and you can convert your existing deadbolt into smart locking system. So you do not need to replace your conventional lock and you can reuse the same by installing a Smart locking system.
You can choose remote locking system for your property and you can unlock your door from anywhere by calling their service number. Apart from that, some smart door locks come with tamper alarm system and they can alarm you when burglars try to break the lock.